4 Innovative Home Fitness Products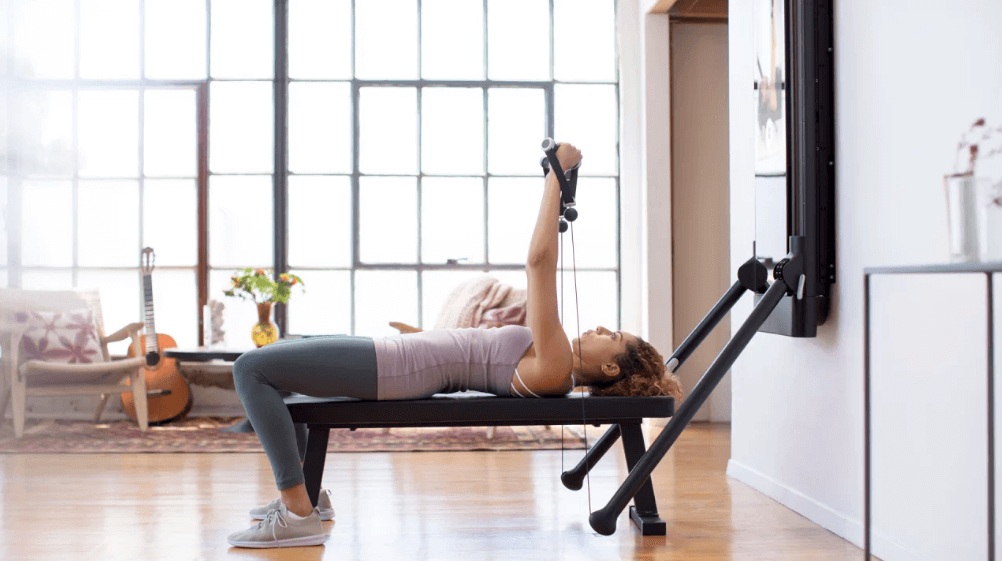 The COVID-19 pandemic has pushed more and more people into working out at home. Plenty of great fitness activities can be done with no equipment at all, but many people are missing the facilities of the gym.
The idea of home fitness equipment is not a new one. Since the first punch bag was whacked or dumbbell lifted we have been using exercise aids from the comfort of our living rooms or garages.
Home fitness equipment has moved on. Modern equipment incorporates the latest digital technology, can often connect to the internet and utilizes advanced materials. Fitness products are increasingly part of the 'internet of things' – the connected and expansive technological world.
Fitness isn't everything, but when times are tough, getting fit can really help with your sense of being and your experience of the world around you. Whether you are a sucker for feeling the burn or just want to keep your heartrate up, technology can help you get what you need.
Here are four of the most innovative new types of equipment that can help you keep fit without going to the gym.
The Smart Exercise Bike
The exercise bike is older than you might think. In 1796 Francis Lowndes patented his 'gymnasticon' for 'exercising the human body'. The user pressed pedals in order to work out. Since then, the stationary bike concept has evolved.
Recently, a new breed of exercise bike has emerged: the smart bike. These bikes incorporate a screen and connect to the internet. Essentially, the user can access a virtual personal trainer, take part in competitions and view their statistics all from the comfort of their home.
Exercise Rail Systems
Exercise rail systems were originally marketed towards physical therapists. A good rail system turns any wall or doorway into a modular gym. Physical therapy equipment stockists such as www.prepakproducts.com will typically also deliver products for home use.
A good rail system comes with a selection of fitness aids for testing and treating injuries and improving strength.
The Fitbit
Wearable technology has revolutionized the fitness market. The Fitbit is a smart watch (or pod) designed with fitness at its core. Essentially, the Fitbit is an all-in-one activity tracker.
First released in 2008 by San Francisco based inventors Eric Freidman and James Park, the device is far cheaper than competing smartwatches, and allows for the implementation of custom health plans.
The key to the Fitbit's success is its connectivity. User profiles are updated automatically from the device, which adds a very compelling social element to keeping fit.
The Resistance Band
Sometimes the simplest solution is the most innovative. Resistance bands are pretty much just huge rubber bands, but they have myriad uses. The best resistance bands enable the user to attach weights and handles for more complex fitness schedules.
Nothing feels better than getting a good stretch in your back muscles. Resistance bands provide a sliding scale of resistance for stretches. It is oddly satisfying to fight against a resistance band during yoga or strength sessions.