4 Grooming Tips for Your Cat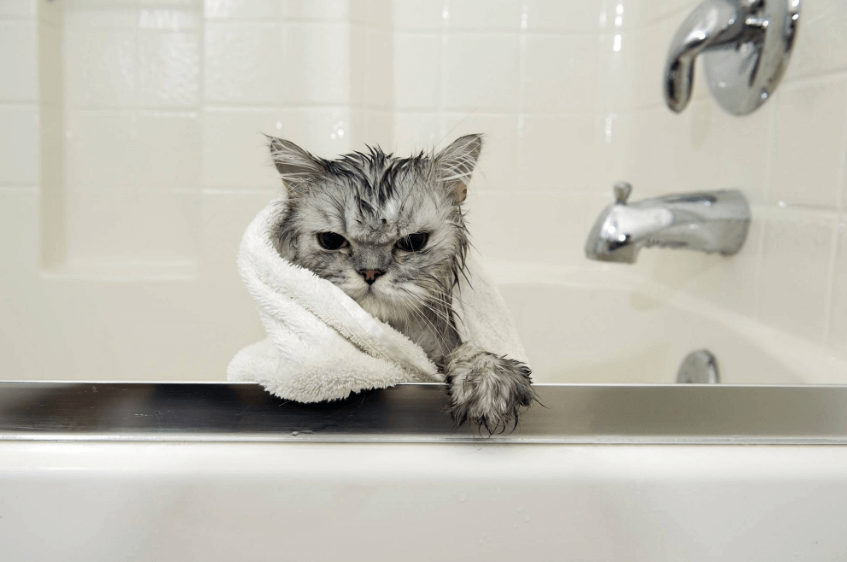 Grooming a cat can be a tricky process and hard work, especially when you don't know what you are doing. Some cats can be less cooperative than a dog, especially when it comes to taking a bath and untangling messy fur. However, a well-groomed cat is a happy cat, and a little bit of maintenance can go a long way. This means that finding a way to groom your cat that minimizes stress and maximizes results will help improve the process and will ensure the best possible results. To help you achieve this, here are 4 grooming tips for your cat.
Bathing
Your cat will know how to look after themselves and will do a good job at keeping their fur clean. However, if they get themselves in a messy situation, or they get into something smelly or sticky, then you could end up having to give her a bath. To improve their bathing experience, you should do it when your cat is feeling mellow. You should trim long fur and matts beforehand and use a handheld spray hose close to your pet. Then you can let them dry in a warm place.
Brushing
Brushing your cat will remove dead fur, dirt and grease from your cat's coat. Brushing them twice a week will stimulate blood circulation and will give their coat a healthy glow. Before you brush your cat, you should check the condition of their coat and check for any lumps or bumps. You should choose a brush that works well with their coat. If you come across and knots or tangles, you should brush them out gently or remove them with scissors. Brushing will reduce the risk of hairballs in shedding season.
Nails
There are many ways to keep your cat's claws in good condition. Cats don't usually enjoy nail clips, so you should research the best cat nail clippers strategies and techniques to reduce injury. When trimming their nails, you should wrap them up in a towel and get them used to the sound of the clippers. The most important thing to remember is to avoid cutting the pink area, called the quick. This is where the nerves and blood vessels are, so it is an extremely sensitive area.
Teeth
When grooming a cat, dental care is often overlooked. Keeping your cat's mouth healthy will reduce the risk of them developing oral health problems, which can lead to more severe health conditions. If your cat has bad breath, this could be a sign of a gum condition or digestive issues, so you should speak to your vet. You can brush your cat's teeth at home using a toothbrush designed for cats and a flavored toothpaste. You should introduce it slowly and make it as enjoyable as possible.
If you feel like grooming your cat is too difficult, then you should speak to your vet or a professional cat groomer for advice or to book them in for an appointment. This can reduce injury and stress, and will help to preserve the relationship with your feline friend.