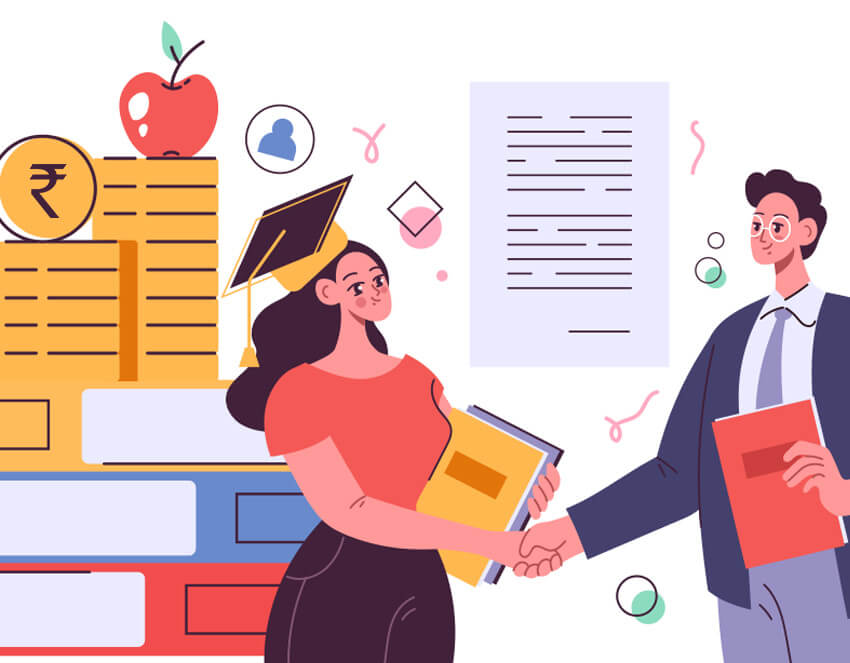 Student loans have long been a crucial component of education financing, enabling countless individuals to pursue their academic aspirations. However, the complexity and burdensome nature of the loan process often leave students overwhelmed and discouraged.
Education loans for institutions are drawing inspiration from the efficiency of agricultural loans, streamlining student loans has emerged as a revolutionary concept that could reshape education financing. By breaking down barriers and adopting strategies found in agricultural lending practices, the education sector can unlock new possibilities for students and ignite a wave of positive change.
In this blog, we will delve into the various aspects of streamlining student loans and explore its potential impact on education financing.
Breaking Barriers: Effortless Education Financing, Inspired by Agricultural Loans.
The agricultural loan industry serves as an inspiring model for streamlining student loans. Drawing from this parallel, education financing can adopt strategies that have proven successful in the agricultural sector. For instance, the inclusion of digital platforms and online applications can expedite the loan process, allowing students to access funds more swiftly.
Additionally, like agricultural loans, restructuring the repayment terms of student loans to align with the seasonal nature of academic expenses could alleviate financial strain for borrowers. By learning from agricultural lending practices, education financing can break barriers and usher in a new era of effortless funding for students.
Here are some specific steps that could be taken to streamline student loans like agricultural loan :
Make more government-subsidized loans available.
Lower the interest rates on all student loans.
Simplify and streamline the application process for student loans.
Offer income-based repayment plans that make it easier for students to afford their monthly payments.
Provide more counseling and support to students on how to manage their student loans.
With this there are many.
Union kisan shiksha suvidha
The Union Kisan Shiksha Suvidha (UKSS) is an education loan scheme proudly presented by the Union Bank of India, with a specific focus on students hailing from agrarian backgrounds. This visionary program has been meticulously crafted to address the financial challenges that often hinder the educational aspirations of students within farming communities. Some detail of the union Kisan shiksha is given below;-
To be eligible for the UKSS loan, students must:
Be an Indian national.
Belong to the agrarian community with over 50% of the family income coming from agriculture or allied activity.
Have secured at least 60% marks at the Class 12, HSC or equivalent level.
The UKSS loan can be used to finance any graduate or postgraduate degree from a recognized educational institution in India or abroad. The maximum loan amount is Rs. 15 lakh for courses in India and Rs. 30 lakh for foreign studies.
The UKSS loan has a number of features that make it attractive to students from agrarian families, including:
Competitive interest rates.
Long repayment tenure of up to 15 years.
Moratorium period of up to 1 year after completion of studies.
No collateral required.
Co-applicant can be a spouse/parent(s)/parent(s)-in-law.
In conclusion, the concept of streamlining student loans, inspired by the efficiency of agricultural loans and aided by advanced tools like anEducation Loan Calculator, holds immense promise in transforming education financing. The current complexities and burdens associated with student loans can be significantly alleviated by adopting strategies drawn from the agricultural lending sector and leveraging technology to make informed financial decisions. These innovative approaches, including executive education loans, have the potential to simplify the financial aid process further, making higher education more accessible to all while empowering individuals with the means to calculate and manage their educational finances effectively.