How to Make Home Renovations as Hassle-Free as Possible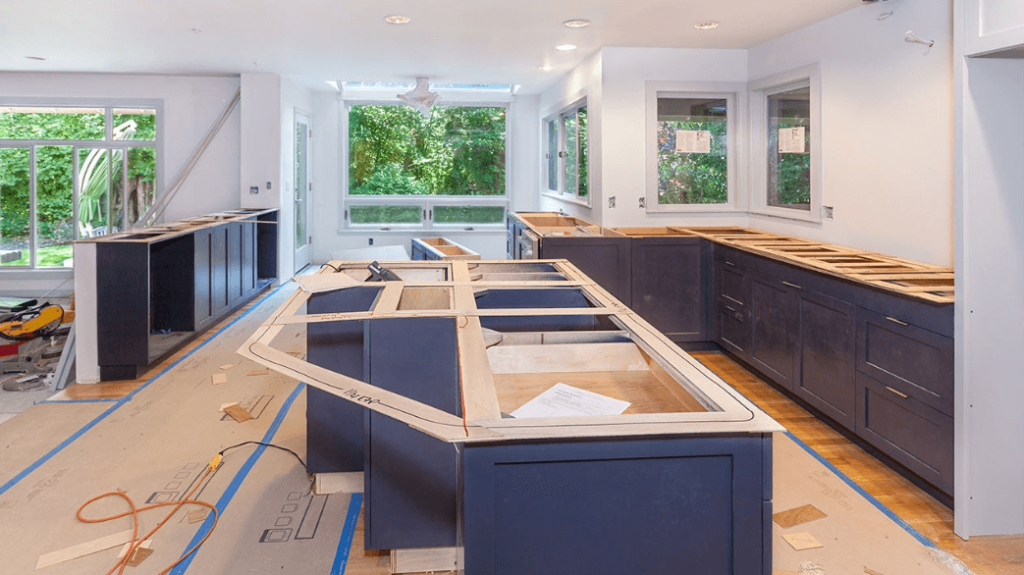 Doing work on your house, whether it's a major redesign project or something much smaller like changing an appliance, can take a lot of energy and time, not to mention money. If you have home improvement work that needs to be done, here are some tips for making the whole thing go as smoothly as possible.
1. Always budget for more time and money than you think you'll need
The golden rule of preparing to have home improvement works done is to plan what work needs doing, get quotes from a few different professionals, choose the quote you're happiest with, and then plan to spend a significant amount of money and time more than what you were quoted—at least twenty-five percent. This is because it's hard not to make certain assumptions when it comes to building works: for instance, you might think that you're only going to have the kitchen floor replaced, but once the floorboards are lifted, your contractors find a build-up of damp, which then needs to be treated before the new floorboards can be put in place. This kind of occurrence is common, and it obviously adds more money and time to the original estimate for the completion of the works.
When it comes to time management, there are many other reasons why your building works might take longer than expected, as construction expert Gio Valle explains on builderspace.com. Two major factors are inclement weather and bureaucratic reasons, such as a delay in obtaining planning permission from the local authority. While there's little, you can do about the weather, applying for all necessary permits as early as possible will help you expedite the works themselves.
2. Speak to the right people
When you are calling up contractors to get a quote for a job, you might get stuck on the phone with a sales receptionist trying to sell you more services or products than what you are actually calling about. Don't be afraid to politely cut them short by informing them that you are not interested in any other services or products at the moment and that you would like to speak to a builder/electrician/whatever kind of professional you need directly. If you can, find a contractor that doesn't use this kind of tactic at all; for example, a plumbing company simp.services state on their website that when you call them, you will be able to speak to an engineer from the start. Using an efficient, no-nonsense contractor will significantly reduce the amount of time and energy you spend organizing your home improvement works.
3. Find somewhere else to stay
It's a good idea when you are planning to have building works done in your home, to ask some friends or relatives if you could stay with them for a few days. Experts have found that the level and types of sounds in your house and workplace affects your mood, and the same will be true of dust, and any other mess that's created by the building works even if you don't end up leaving your house, knowing that you have the option to will minimize your stress levels.