Dishes you didn't know should always contain shredded Mexican cheeses.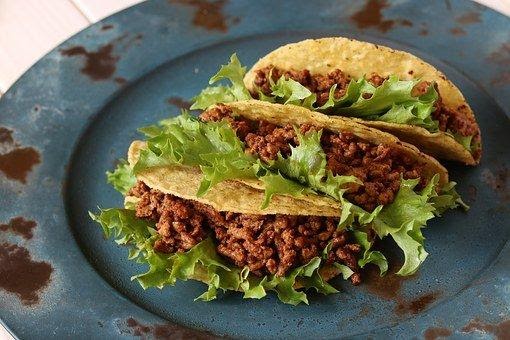 Cheese dip, Mac n cheese, Pizza or a heavenly ham and cheese toasted sandwich, the list goes on. Cheese is one of the most popular dairy products used worldwide and loved by most of the world's population.
Delicious and aromatic, cheese is what brings a creamy texture and flavour to any dish. It also plays a crucial role in several cuisines around the world and give them an authentic taste.
It is believed that cheese was first discovered in 8000 BC when sheep were first domesticated. However, today we can find many varieties of cheese around the world.
Out of the many kinds of cheese, the variety of Mexican cheeses are some of the most loved cheeses, that can be used in many dishes. It is what makes Mexican dishes complete and gives them an authentic taste. So, instead of just using one type of Mexican cheese in your restaurant's Mexican dishes, try instead using Mexican Shred Blend, by Pure Dairy.
Mexican shred blend is a combination of four different kinds of cheese – Natural Cheddar, Monterey Jack, Asadero & Queso Quesadilla. This cheese blend is perfect for making a range of delicious Mexican recipes. Here are some of the most popular dishes for your Mexican Shred Blend cheese inspiration:
Queso
Served alongside warm tortilla chips, Queso is a delicious Mexican cheese dip. It's one of the most popular Mexican cheese inspired dishes and is the perfect way to use Mexican Shred Blend. There isn't any specific date of Queso's origin, but many believe it was created in the early 1900s.
The warm, creamy, salty, spicy and cheesy dip is excellent for eating with chips, tortillas or on nachos. You can eat it as an appetizer or as a snack.
Tacos
Tacos are another great dish which bring the best out of Mexican shredded cheese. Traditionally Mexican tacos are made with shredded beef and cheese on a soft corn tortilla. However, over time, people have started using various filling to make it even more delicious.
The tacos we eat today have multiple variations; we can find ingredients like potatoes, bacon, sausage, beef, fish, refried beans, shredded cheddar or, of course Mexican cheese blend in our tacos.
Burritos
A world-famous dish, the Burrito, consists of a tortilla rolled tightly around a savoury filling – typically including beef, beans, shredded cheese, rice and sour cream.
Many people are often confused about the difference between tacos and burritos as they both look similar. However, the difference lies in their size and filling. Burritos are made using larger tortillas with a variety of fillings compared to tacos.
You can make this dish with just four ingredients – Mexican cheese, beans, rice and a tortilla. Believe me; it will taste better than you ever imagined.
Enchiladas
Enchiladas are a very popular Mexican dish that is commonly found in restaurants across western countries. It can be the perfect dinner for a cheese lover and goes well with a range of other Mexican dishes.
Enchiladas are a soft corn tortilla stuffed with vegetables, meat, beans and cheese. It is covered with sauces and shredded cheese and then baked until the cheese is melted.
If you also want to make your Mexican dishes better, then order Mexican Shred Blend from Pure Dairy, for your restaurant or café. To order contact Pure Dairy and they will get back to you with the details of your nearest distributors.