Wedding Food and Drink: 4 Considerations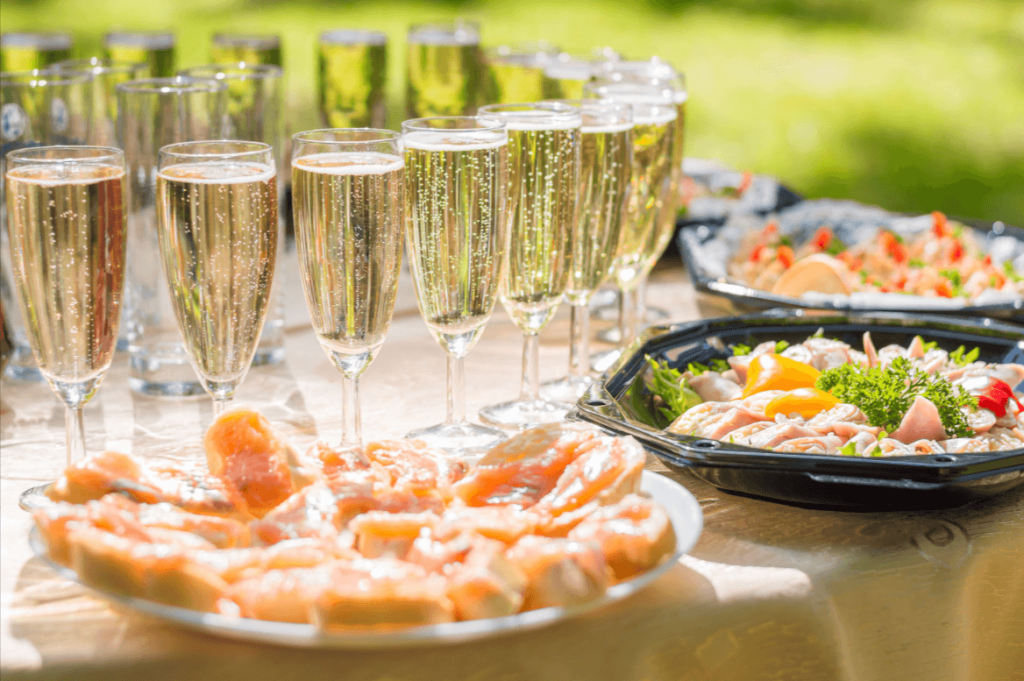 Believe it or not, the food and drink that you serve your guests on your special day can make or break the event! Unfortunately, with so many wedding food ideas and drink options to choose from, it can be challenging to make the 'right' decision based on your budget and your guests' preferences. Plus, you might also be wondering what the etiquette is surrounding drinks, and alcohol, in particular. Here are some considerations to look through when making your decision.
Cash bar vs. open bar?
This decision is up to you, although the 'correct' etiquette is to pay for your guests' drinks. The thinking around this is that the people in attendance will have already spent a lot of money to be there on your big day (such as on transport to get to the venue, a wedding gift, and an appropriate outfit), so they shouldn't really be expected to pay for anything while they are there.
Having said that, if your budget is tight, most guests won't judge you for opting to go the cash bar route, and it shouldn't be too difficult to find bartending services for weddings that can accommodate both options.
Finger foods vs. a sit-down meal?
There are pros and cons associated with both. Finger foods are a good idea if you have a broad array of guests with different food preferences. The unique and varied spreads will help to ensure that there's something on offer that everyone will enjoy. Plus, you won't have to worry about paying waitrons to serve the meals. 
On the other hand, sit-down meals are more traditional and probably slightly fancier than cocktail or finger food-style weddings. However, you can't be sure that every single guest will be pleased with what's on the set menu. It can also be tricky if some of your guests have dietary restrictions that limit what they can and cannot eat. Furthermore, hiring waitrons will cost quite a bit more. Having said that, if you'd like to provide a sit-down meal but don't want to fork out for waitrons, why not consider a buffet instead?
Should I serve separate meals for the kids?
Unless you have opted for a sit-down dinner that caters to the picky taste-buds of the children in attendance, then yes, it is definitely worthwhile paying a bit extra to serve them something separate that they'll enjoy. 
When should dinner be served?
There's so much going on during a wedding, from the ceremony to the photographs and the speeches. Just don't allow the festivities to get in the way of feeding your hungry guests! A good idea is to offer some appetizers shortly following the ceremony to tide them over until the main meal. Once dinner has been served, the general rule of thumb is to allow half an hour per course so that your guests don't feel rushed.
Be sure to look online for some wedding food and drink inspiration and to chat with your bartending service about the specific wedding cocktails that you'd like them to serve. Welcome drinks in the same colors as your chosen wedding theme always go down well.