What will be the next big social media platform for marketers?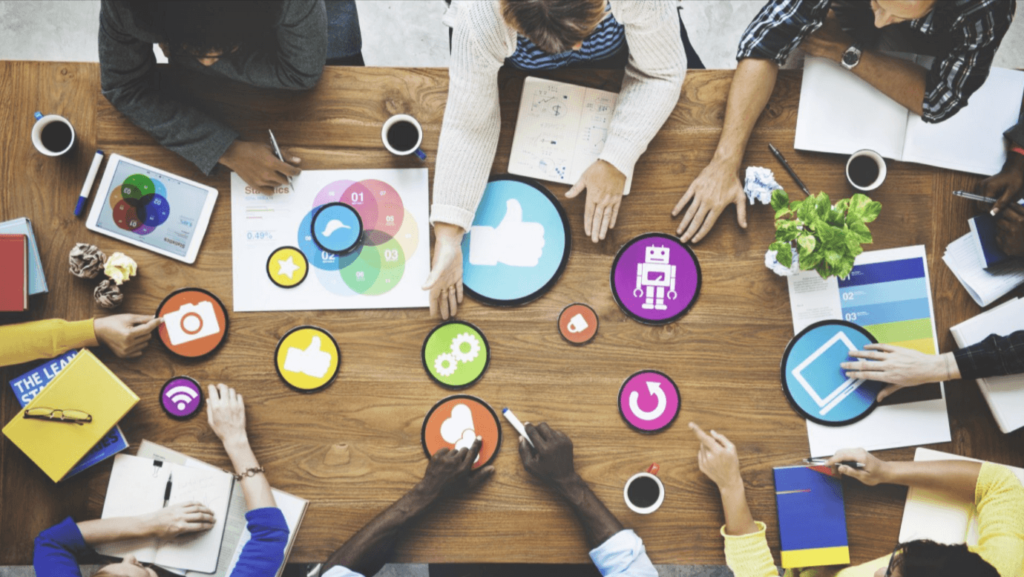 Social media is notoriously unpredictable. Few could have foreseen the dominance of Instagram, the slow decline of Tumblr, or the near obsolescence of Snapchat. Still, it pays for marketers to speculate. Getting ahead of the curve and being an early adopter means that you can reach customers before they're saturated with adverts and when marketing costs are low.
TikTok
It seems strange to consider TikTok an up-and-coming social media platform given its huge user base and burgeoning popularity, but it's still a new prospect for advertisers. The short-form video medium (and the all-knowing algorithm that keeps users glued to the feed for hours) has proved extremely popular. Designing adverts that fit the format is a challenge, but it encourages marketers to get creative. TikTok is probably the biggest prospect, so the sooner businesses get to grips with it the better.
Clubhouse
The clubhouse is a private party. It's currently only accessible via an invite from another member, and even then only in beta version on a phone running iOS. This perceived exclusivity has made it popular with users and investors alike, so it's going to grow. The app works by hosting chatrooms that can contain 1,000s of guests who communicate using voice messages. Just how marketers can leverage this platform remains to be seen. Nonetheless, Clubhouse always seems to be on the verge of exploding, so it's definitely one to watch.
MeWe
MeWe is one of the older social media platforms on the list, and it set itself up as an anti-Facebook. This means that it prioritizes privacy, opposes censorship and doesn't use the same aggressive, content sorting algorithm as the Zuckerberg alternative. Otherwise, it functions in much the same way as its larger cousin with a newsfeed and individual profiles, but for one crucial difference. MeWe generates cash via premium membership, which is where marketers, businesses and individuals are beginning to see opportunity. 
Instagram Reels
Not a new network per se, Instagram Reels represents an additional layer of functionality (and opportunity) for advertisers already using the platform. It was launched to compete with TikTok and offers much the same experience with short videos, filters and video editing tools. The big difference, of course, is that you don't need to try and build a following on a whole new platform. You'll find that many digital marketing agencies like madebyfactory.com increasingly recommend utilizing Reels to build your brand. Video is quickly becoming one of the most dominant forms of digital advertising with big ROI and impressive engagement figures.
Caffeine
Developed by a group of ex-Apple employees, Caffeine might very well be the social media platform that breaks through to the youngest generation. It prioritizes live video as a medium of communication, thus appealing to generations of streamers. The platform has attracted a lot of investment, most notably from 21st Century Fox, and it continues to grow at a pace. Much more than just a Twitch alternative, Caffeine gives marketers an array of new opportunities to showcase their brand.