What is GERD Diet and How it Helps You?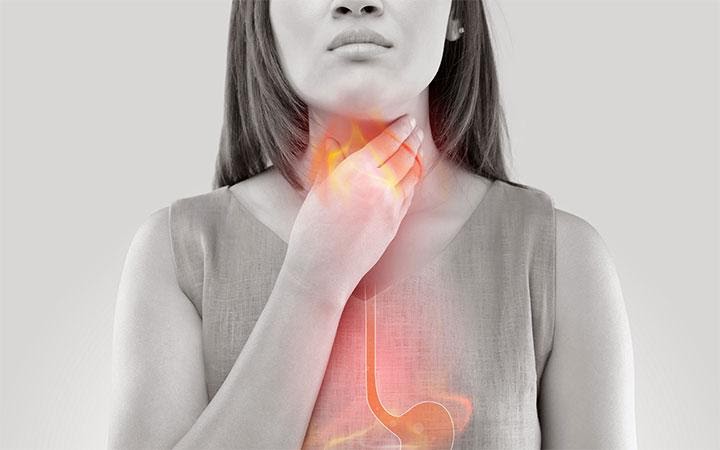 Getting a case of acid reflux or heartburn once in a while is not unusual, but some people suffer from burning bloating, discomfort, and belching almost every time they eat. It is essential to keep in mind that about 20% of the population suffers from gastroesophageal reflux diseases, a chronic acid reflux condition diagnosed by a doctor.
Many people ask the question, what is the reason behind Gerd or acid reflux. the esophagus from stomach acid. If the sphincter relaxes, food pushes upward through the loosened opening to cause acid reflux.
It is essential to keep in mind that diet plays an essential role in controlling acid reflux symptoms and is the first line of therapy used for people with GERD. Many people also think that the Gerd diet is not effective in overcoming the symptoms. That's not true. If you want complete guidelines on the Gerd diet, Visit this link.
Foods That May Cause Heartburn
Foods that are known to be heartburn triggers cause the esophageal sphincter to relax and delay the digestive process by letting food sit in the stomach longer. The worst culprits? Foods that are high in fat, salt.
Fried food
Fast food
Pizza
Potato chips and other processed snacks
Chili powder and pepper
Fatty meats such as bacon and sausage
Cheese
Some foods that cause the same problem include:
Tomato-based sauces
Citrus fruits
Chocolate
Peppermint
Carbonated beverages
However, moderation is key since many people may not be able to and want to eliminate these foods. It is recommended to try to avoid eating problem foods late in the evening, closer to bedtime. In this way, the food will not sit in your stomach and then come up with your esophagus when you lay down at night. However, if you are thinking about some other diets to overcome Gerd's chances, they may be helpful and a good idea to eat.
Foods That Help Prevent Acid Reflux
It is fascinating to know that you can eat plenty of things to help prevent acid reflux. Stock the kitchen with foods from these three categories:
Apple Cider Vinegar
It is essential to keep in mind that there isn't enough research for proving that drinking apple cider vinegar works for acid reflux. A lot of people swear that it helps. However, it would be best if you never drank it at full because it's a strong acid that may irritate the esophagus. Instead, put a small amount in warm water to drink it with the main meals. You can also add this amazing ingredient in a keto diet. If you know, is Keto safe? Yes, it's safe.
Lemon Water
Lemon juice is considered very acidic. However, a small amount of lemon juice mixed with warm water or honey has an alkalizing effect responsible for neutralizing the stomach acid. Moreover, honey also has natural antioxidants, which protect the health of cells.
How Can a Doctor Help You?
If you are suffering from heartburn two or more times a week and changes to the diet or eating pattern hove not helped, there is a need to consult a doctor. A gastroenterologist performs tests to measure the stomach's acidity and see if frequent acid reflux has damaged the esophagus.
Keep in consideration that the GERD is often treatable through a combination of lifestyle changes or medication. However, persistent reflux symptoms need a thorough evaluation by a gastroenterologist that can find the underlying cause and discuss available treatment options.
Other Recommendations on GERD Diet
Eat small and frequent meals for preventing stomach distention
Meal and snacks should be eaten 2-3 hours before lying down
Achieve a healthy body weight
Elevate the head of the bed 4-6 inches
Quit smoking because smoking decreases the ability of the lower esophageal sphincter muscle to work efficiently 
Avoid tight clothing