A Beginner's Guide to Woodworking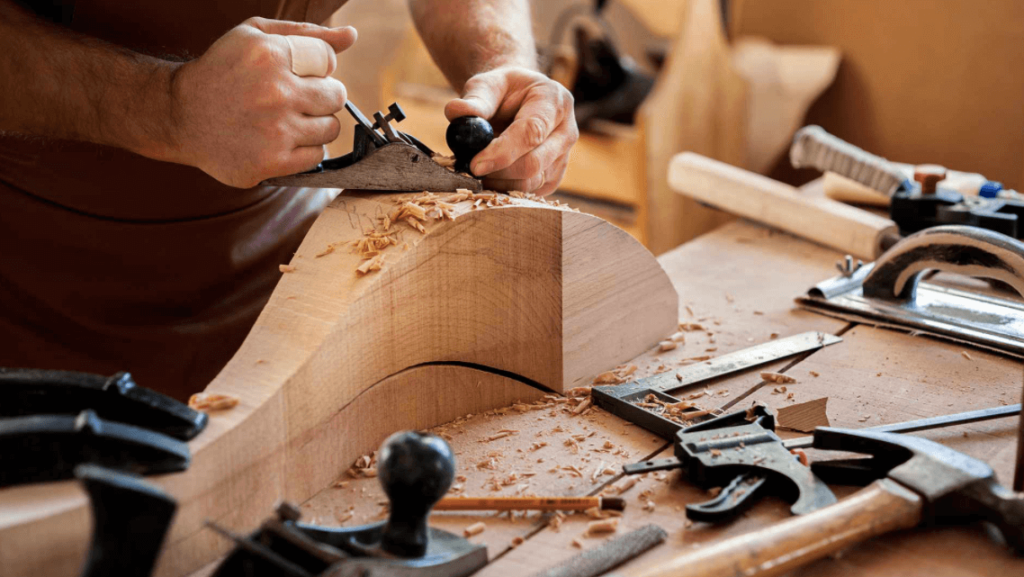 Woodworking is a popular pastime, but it can be a very daunting one for those who want to try it but have never had experience with tools or workshops before.
What Is Woodworking?
Woodworking as a pastime is the art of creating new or useful items out of wood; and, more specifically, shaping, cutting, decorating, and joining wood to create new items, like furniture. Woodworking is using tools to manipulate wood and finish with a useful item you can be proud of. 
Why Is Woodworking a Good Hobby?
Woodworking is a great hobby for creative people who like to work with their hands. There's something extremely rewarding about creating something yourself from scratch, and being able to use it afterward. The best hobbies result in something you can use and which present the results of your hard work, and woodworking does just that. 
Furthermore, it can also be a great hobby for those who perhaps want to sell the items they've made on the side, as a small and enjoyable side business if your woodworking skills are at an impressive level.
Beginner Tips for Woodworking
If you'd like to get started with woodworking, here are some tips for you.
Create the Right Working Space 
Ideally, you want a workshop where you can store all your tools and have room to do your work. This could be a garage, a spare room or even a space that you rent out if you need external space away from home.
As it's not always possible to build a dedicated workshop if you have a smaller property, simply find a safe space you can store everything with room to work.
Don't Get Rid of Scraps
You can use scrap pieces of wood to create other items, therefore reducing waste and building your skills even more, too. Scrap pieces of wood can easily be used for smaller and handy household items, like a kitchen cutting board using a build a scrap wood cutting board strategy.
So be sure to have a system for all your scrap pieces and store them somewhere safe to see what else you can use them for.
Keep Your Workspace Tidy 
Nothing can make the experience more stressful than misplacing tools or wood you've already cut, not to mention health and safety hazards if your space is a mess. For efficiency and safety, always maintain a tidy workspace.
Always Draw Up Designs and Measurements 
It's important to get measurements and design exactly when you're cutting pieces of wood, and especially if you don't have a lot of wood spare if you make mistakes. Doing as much preparation as possible will be key for your items, so draw up diagrams, triple check your measurements, and take your time with all your planning. 
Watch Tutorials
With so much expert guidance online, you might want to set up a video tutorial to make a specific item along with the video. Visuals can be very helpful for woodworking compared to written text guidance, so combine many different methods of learning to get the best out of the experience.