7 Simple Ideas for a Garden Makeover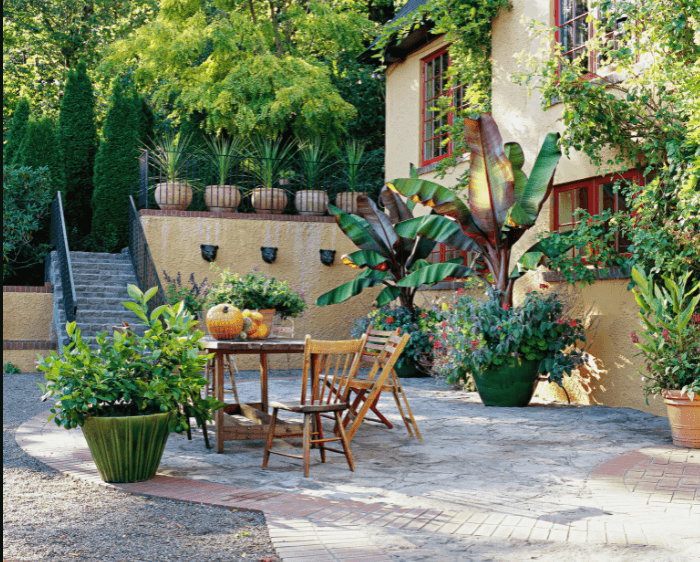 It is not often that anyone has the time to devote weeks and weeks (or lots of money) to a complete garden makeover. This usually means that most people will leave their plans for months, if not years, before finally taking action to make their garden the usable and peaceful space they always wanted. In reality, however, there are simple and affordable ways that you can give your garden a new lease of life, and several of them can be completed in a single weekend. This article will give you seven simple and attainable ideas for a fantastic garden makeover.
1. Clean the patio
You might be surprised by how much of a difference giving your patio a deep clean can make. People tend not to notice that their patios have become dulled with dirt over time, but using a pressure washer to take off several layers of that dirt can reveal a gleaming surface that is as good as new.
2. Swap grass for artificial grass
If you are low on time for maintenance or your grass is unhealthy, you might want to consider swapping it out for some rolls of artificial grass. You will instantly have a smooth and lush-looking lawn with no need for any maintenance. There are some incredibly lifelike examples around, and you should be able to lay it by yourself on a weekend, depending on the size of our garden.
3. Invest in storage
If your garden is looking cluttered, invest in a shed, greenhouse, or even build a custom one yourself using the supplies from Executive Home Building Centre, which could solve your problem instantly. There are lots of design options, so you will be able to have a storage solution to suit the look and size of your garden.
4. Buy or upcycle some quirky pots and planters
Pots and planters for your flowers and shrubs will keep your garden looking neat and can also add character and color if you choose quirky ones. If your pots are a bit dull, consider upcycling with some paint or using unusual alternatives like wellington boots. Consider items that you were going to throw away and see if you can give them a new lease of life.
5. Give your lawn some edging
A great way to define the edges of your garden is to add some borders and lines around your lawn. You could do this with bright gravel, pebbles, boulders, or even some sticks to create straight lines and curves. Play around with a few ideas and see which option looks the best.
6. Upgrade your furniture
Garden furniture can become weather-worn and broken after many years of use, and a new comfortable set could make your garden a much nicer place to spend time. You do not necessarily need to splash out on a brand-new set as there are plenty of online marketplaces selling second-hand sets in excellent condition.
7. Buy some solar lights
Finally, one of the most effective finishing touches you can make to a garden is the addition of solar lighting. When the sun goes down, solar lights come to life and add pretty twinkles and a warm glow to your garden, meaning you will want to stay out even later.